2023 Plenary speakers
Learn more about the 2023 plenary presenters.
Impact of comorbidities in aging (followed by roundtable)
Professor Cynthia Boyd, Johns Hopkins School of Medicine, Baltimore, USA
Cardiovascular use of diabetes drugs: mechanisms and indications
Professor Michael Blaha, Johns Hopkins School of Medicine, Baltimore, USA
Inflammation and the pathophysiology of heart failure in people with HIV
Professor Ntobeko Ntusi, University of Cape Town, South Africa
Cancer immunotherapy, checkpoint inhibitors and their toxicities
Professor Elad Sharon, National Cancer Institute, Bethesda, USA
Roundtable: post-acute sequelae of SARS-CoV-2 infection
Chairs: Annie Antar, Johns Hopkins University School of Medicine, Baltimore, MD, USA & Michael Peluso, University of California at San Francisco, CA, USA
Speakers: Dr Chen Liang, University of South Carolina, Columbia, USA & Dr Mark Painter, University of Pennsylvania, Philadelphia, USA
Panellists: Dr Amy Proal, PolyBio, Boston, USA & Mr Antwon Boyette, Baltimore, USA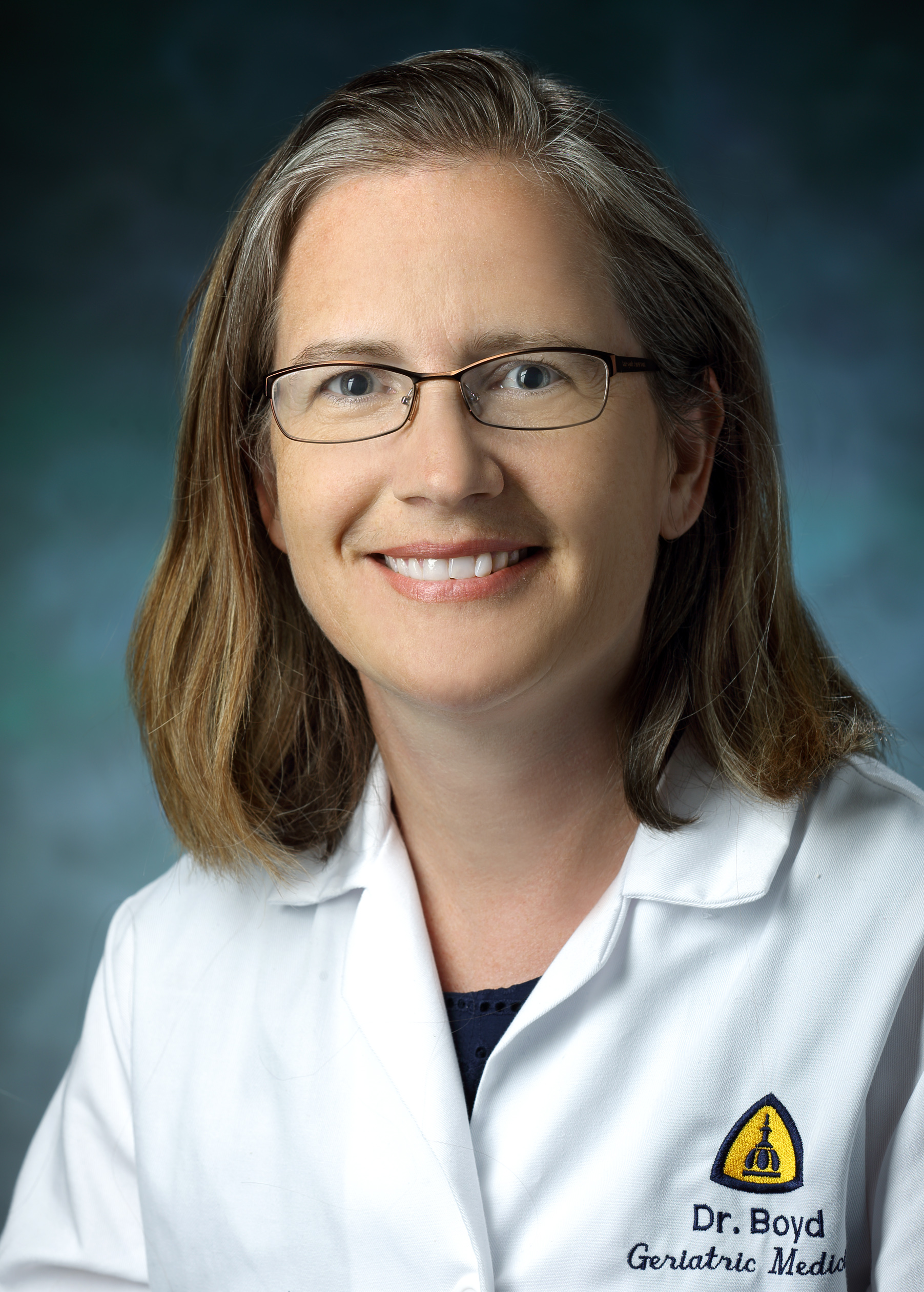 Professor Cynthia Boyd
Johns Hopkins School of Medicine, Baltimore, USA
Dr Cynthia Boyd is Professor of Medicine and Director of the Division of Geriatric Medicine and Gerontology, Johns Hopkins University School of Medicine. She is a core faculty member at the Center Transformative Geriatric Medicine, and holds a joint appointment in the Bloomberg School of Public Health's Department of Health Policy and Management and Epidemiology. Dr Boyd is a practicing primary care physician and geriatrician at Johns Hopkins Bayview Medical Center, and is a clinical researcher who has devoted her career to improving the health and health care of older adults with multiple chronic conditions, including dementia. Her research has focused on improving guidelines, health and health care for older adults with multiple chronic conditions and dementia and their loved ones, through both observational and interventional research. Her research on person- and family-centered care for older adults with multiple chronic conditions has gained national and international recognition, and she has been elected to membership in the American Society for Clinical Investigation (ASCI). Her research has been funded by the National Institute on Aging, the Patient Centered Outcomes Research Institute, the Agency for Healthcare Research and Quality, and private foundations. Dr Boyd is currently co-leading and leading efforts to study the balance of benefits and harms of medications for this important population, including evaluating the role of "deprescribing" medicines that are harmful or not beneficial in order to improve the well-being of older adults.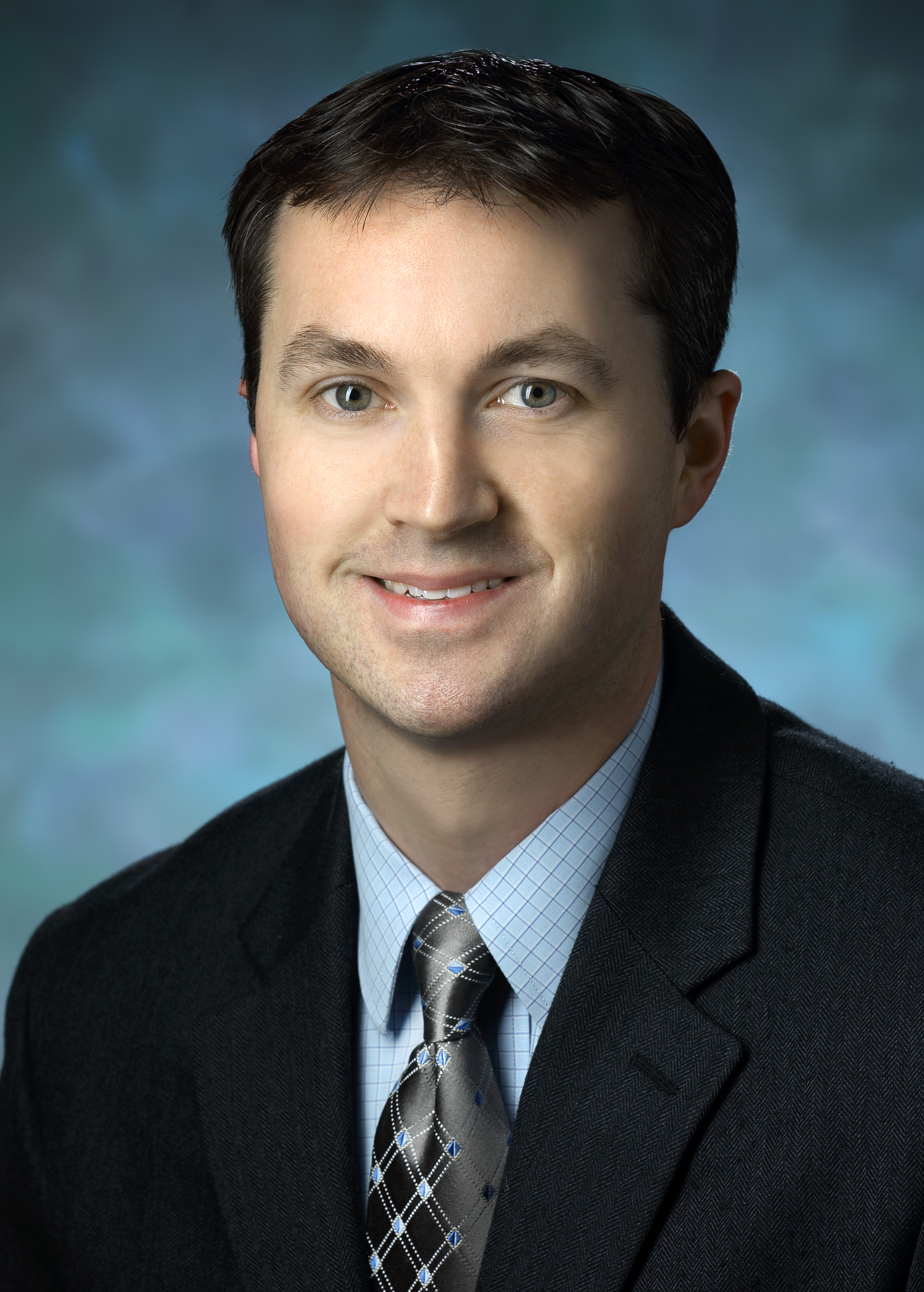 Professor Michael Blaha
Johns Hopkins School of Medicine, Baltimore, USA
Dr Michael J. Blaha MD MPH (Professor of Cardiology and Epidemiology) is the Director of Clinical Research and Director of the Cardiometabolic Clinic for the Johns Hopkins Ciccarone Center for the Prevention of Cardiovascular Disease. Clinically, he practices as a preventive cardiologist specializing in cardiometabolic disease and in the interpretation of cardiac CT. His clinic specializes in patients with cardiometabolic disease and advanced subclinical atherosclerosis, and the focused use of an array of lifestyle and pharmacotherapies to mitigate that risk. In 2018, Dr Blaha received the Dr Fred Brancati award at Johns Hopkins for excellence in mentoring. In 2021, Dr Blaha was named to the Clarivate Highly Cited Researcher List, representing the top 1% of world's researchers and received the Arthur S. Agatston Cardiovascular Disease Prevention Award in 2022. Dr Blaha has published over 550 scientific articles, with a focus on appropriate use of tests and new therapies in the prevention of atherosclerotic cardiovascular disease. He has mentored over 30 trainees, many of which have gone on to hold prominent academic appointments.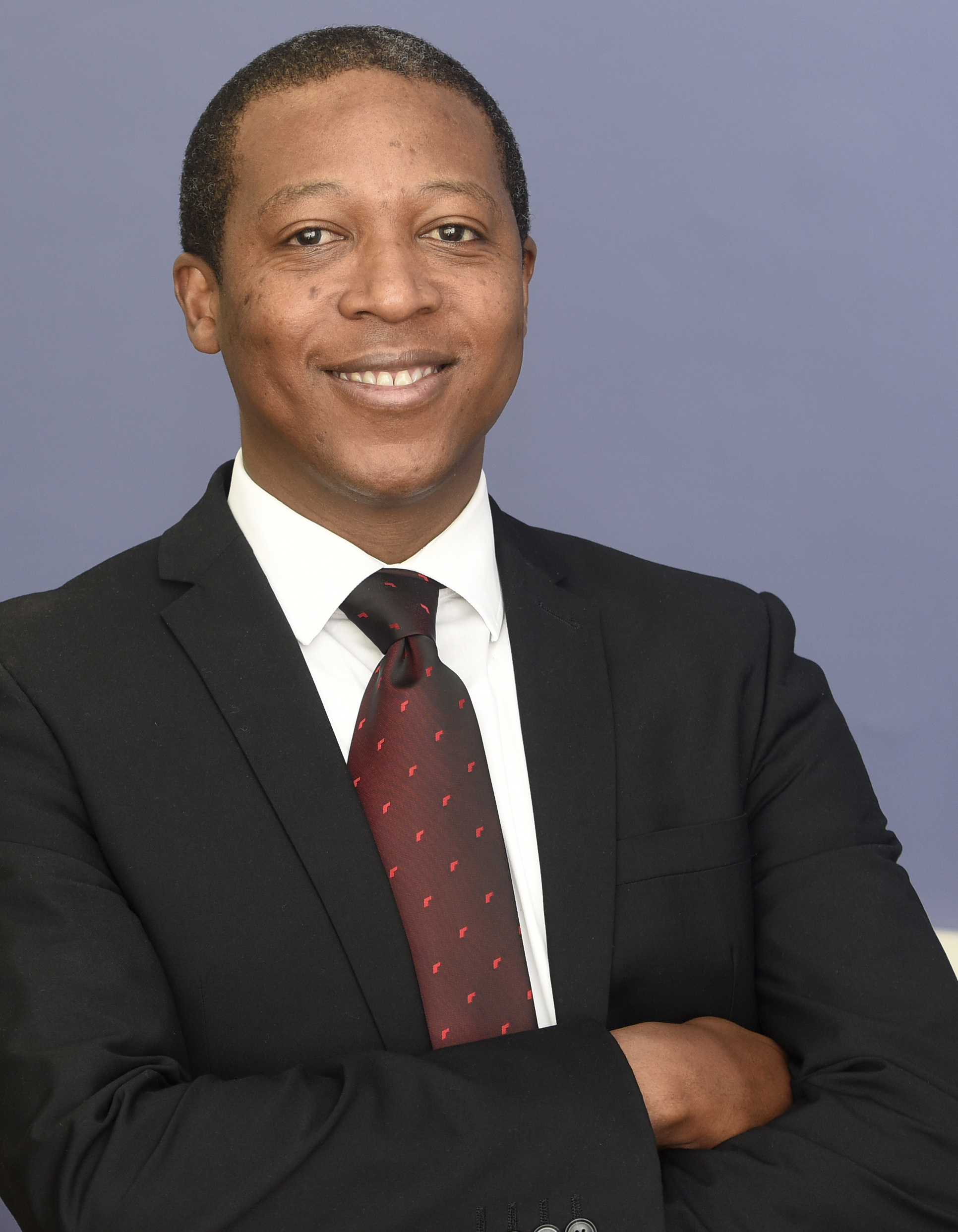 Professor Ntobeko Ntusi
University of Cape Town, South Africa
Professor Ntusi is the Head of Medicine at Groote Schuur Hospital and is appointed as the Professorial Chair of the Department of Medicine in the Faculty of Health Sciences at the University of Cape Town (UCT). He has contributed significantly to improved understanding of noncommunicable disease (NCD) epidemiology, heart failure biology, and NCD and infectious disease multimorbidity, including that of HIV-associated cardiovascular disease. He is the Director of the South African Medical Research Council Extramural Unit on the Intersection of NCDs and infectious diseases and a Co-Lead for the ARUA/GUILD Cluster of Research Excellence on NCDs and associated multimorbidities. His primary research interests comprise inflammatory heart disease (including HIV-associated cardiovascular disease), cardiomyopathy and heart failure, resistant hypertension, and non-invasive imaging, in particular with cardiovascular magnetic resonance. He is passionate about postgraduate student supervision and mentoring younger colleagues.
He obtained a BSc(Hons) degree in Cellular and Molecular Biology from Haverford College, USA, and an MBChB degree from UCT, before completing a fellowship in Internal Medicine through the Colleges of Medicine of South Africa. He served his internship and later worked as a community service medical officer and senior house officer at Frere Hospital in East London, South Africa. He read for a DPhil in Cardiovascular Medicine at the University of Oxford and completed his MD in Cardiology at UCT. He is a qualified cardiologist, through the Colleges of Medicine of South Africa.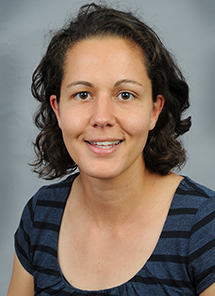 Dr Annie Antar
Johns Hopkins University School of Medicine, Baltimore, MD, USA
Dr Antar is an assistant professor of medicine at the Johns Hopkins University School of Medicine whose research focuses on HIV reservoir studies and the pathogenesis of long COVID. She earned her undergraduate degree from Harvard University and an MD/PhD from Vanderbilt University School of Medicine, where her graduate work focused on mechanisms of pathogenesis of reovirus, which is a model system for double-stranded RNA viruses. She completed both her residency in internal medicine and fellowship in infectious diseases at the Johns Hopkins Hospital.
Dr Antar's research today focuses on understanding the manifestations and immune correlates of long COVID in people living with HIV. She is the PI of an amfAR-funded, national prospective observational cohort of COVID recovery in people living with HIV and HIV-seronegative people.
Dr Michael Peluso
University of California at San Francisco, CA, USA
Dr Peluso is an infectious disease physician at the University of California, San Francisco. Prior to COVID, his research focus was on the chronic sequelae of HIV infection and HIV cure clinical trials. When the SARS-CoV-2 pandemic emerged, Dr Peluso led the efforts to implement the Long-term Impact of Infection with Novel Coronavirus (LIINC, pronounced "link") study at San Francisco General Hospital, based on the hypothesis that COVID could have a long-term impact on health and well-being. LIINC was one of the first post-COVID cohorts in the U.S. and now includes hundreds of individuals with and without Long COVID, many of whom have been followed for more than 2 years. Dr Peluso is also a co-investigator on a national amfAR-funded study of Long COVID in people with HIV and is responsible for implementation of the UCSF enrolling sites for the NIH's RECOVER initiative.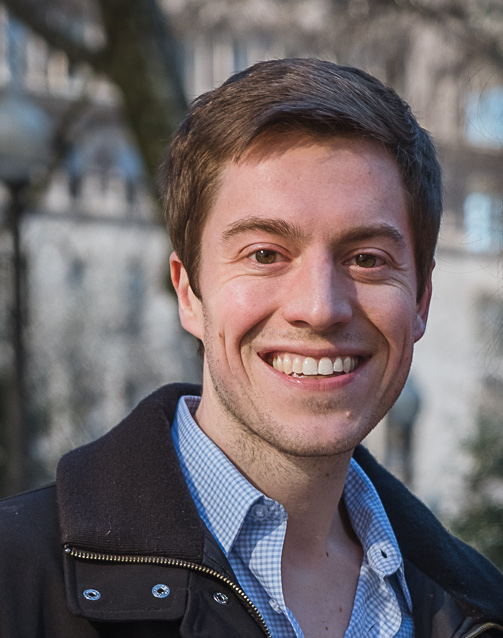 Dr Mark Painter
Dr Painter completed his PhD in 2020 at the University of Michigan under the mentorship of Dr Kathleen Collins. His graduate work focused on developing shock-and-kill strategies as an approach to HIV cure, investigating the basic mechanisms regulating HIV latency and identifying lead compounds to enhance immune-mediated clearance of HIV-infected cells.
Dr Painter is now a postdoctoral research fellow at the University of Pennsylvania in the lab of Dr John Wherry, where he has been studying human immunology since January 2021. His current work spans several areas of focus, including immune responses following SARS-CoV-2 infection and vaccination, the pathophysiology of Long COVID, the development of human immune memory, and T cell responses in cancer and autoimmunity. His postdoctoral research has been published in journals including Immunity, Nature Medicine, Nature Immunology, Science, and Cell.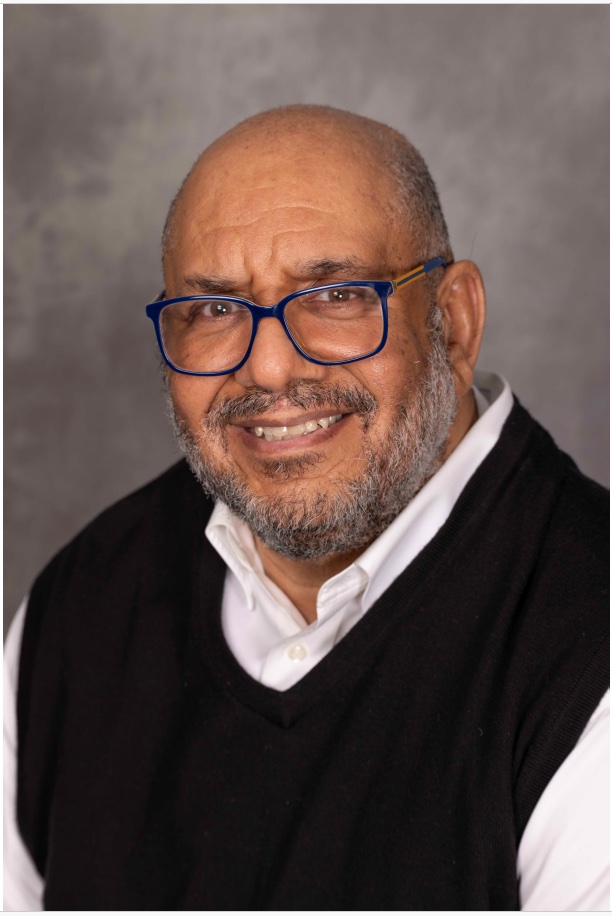 Mr Antwon Boyette
A native Baltimorean who's medically retired studied Broadcast Engineering and worked at WBFF-TV-45 as a videographer. He went on to complete a 4-year term in the US Navy as a videographer. After the Navy, he pursued a career in communications. He worked for Comcast Communications for twenty years as a Learning & Development Specialist.
He currently volunteers for the National Alliance for Mental Illness (NAMI) where he facilitates groups dealing with mental health issues. He's actively involved in the Buddhist Community. He's an avid audiophile and music lover. When symptom management permits, you will find him cycling on his trike.
He was diagnosed with COVID-19 in April 2000 and admitted to the Baltimore VA Medical Center with pulmonary symptoms requiring a 5 week admission and 12 days of intubation. His case was further complicated by a working diagnosis of Dysautonomia and other conditions. Still today, he's challenged with ongoing problematic symptoms of COVID-19, dysautonomia and a host of other issues.